Cross-Training User Groups
A cross-training user group is a group of individuals in any sport which rents the facility to develop specific skills for the purpose of cross-training their athletes. The facility is rented with a gym attendant in place.
The user group must provide a certificate of insurance naming Gymnastics BC and the GymBC member club as Additional Insureds, stating they hold a minimum $5 M in liability coverage. Click the following link for a Sample COI.
GymBC member club coaches are NOT permitted to deliver any instruction to cross-training user groups. 
This is for user groups that rent a member club's gym/facility to run their own cross-training activities. Cross-Training groups do NOT utilize a club's coaching staff.
If a group wishes to use the club's coaching staff then they must register as an Associate Member (see Associate Member) and the cross-training sessions documented and reported as if they were a Public Access Program (school field trips or birthday parties).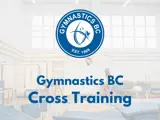 Obligations of Cross-Training User Groups
The Cross-Training User Group:
requesting cross-training activities must NOT be a subsidiary of a GymBC member club.
requesting cross-training activities must rent the facility from the GymBC member club.
must provide all necessary staff (including coaches and instructors) to conduct the activities.
must provide the GymBC member club with the names and contact information of all participants and staff involved in the activities.
must assume responsibility to inform all necessary parties, including participants and guardians, of the inherent risk in sport and obtain appropriate consent to participate.
Obligations of Gym BC Member Club
The GymBC member club:
employees, including coaches, must not be involved in delivery of activities to cross-training user groups.
must rent the facility to the cross-training user group and provide contractual arrangements.
must provide a gym attendant (Gymnastics Foundations or Level 1 certified, 19 years or older, and valid GymBC approved first aid certification) who is a current member of the club. This is for the GymBC member club's protection, to ensure that gym rules are being properly followed.
How to request Cross-Training Activities
The Cross-Training user group requesting Cross-Training activities must submit:
• A Request for User Group to Conduct Cross-Training Activities form (linked below)
• Proof of liability insurance with a minimum of $5 million coverage, listing BOTH Gymnastics BC and the GymBC member club as additional insured – this MUST be submitted with the request form.
Once approved, GymBC will contact the GymBC member club to notify them.