Coaching Requirements.
As per GymBC's Coaching/NCCP Certification Policy Coaches must register with GymBC through their member clubs.
See below for information regarding Criminal Record Checks and the mandatory Respect in Sport Activity Leaders training course.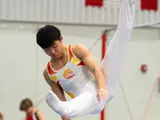 Criminal Record Checks for Coaches
All coaches who wish to be members of GymBC must complete and file a Criminal Record Check (CRC) with Gymnastics BC if they are 18 years old or older, as per BC Provincial Law ("An employer must ensure that every individual who is hired for employment involving work with children and every employee who works with children undergoes a criminal record check" Criminal Records Review Act, Chapter 86). Police record checks submitted to GBC must also include a 'Vulnerable Section Search' (VSS) (in some cases the VSS is on the same form but not always – check with your local police detachment). All GymBC member club staff must complete CRC's through a local police station.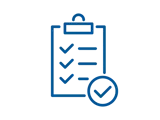 Respect in Sport Activity Leaders Training
As mandated by Gymnastics Canada, ALL Gymnastics BC coaches 15 years of age or older are required to complete the Respect in Sport Activity Leaders training course as part of their registration requirements. Gymnastics BC pays for all GymBC coaches to complete the RiS training course, but coaches need a pre-registration access code in order to complete the course without being prompted to pay (GymBC will not reimburse individual coaches (or their clubs) that pay for the course themselves).
If you are a GymBC member and belong to a current GymBC club, please obtain the Respect in Sport Access Code from your club. 
If you are a GymBC member and do NOT belong to a GymBC member club, please complete this form to request a pre-registration RiS access code. Please contact coaching@gymbc.org if you have any questions.
New coaches registering with GymBC will be granted a 30-day (from date of hire at the club) grace period to complete the program.
Failure to complete the course after 30 days may result in suspension of membership and insurance coverage for the coach(es) until they complete the program.
Completed RiS certificate (number and completion date) can be sent here.